"This is Giuliani, this is not Dinkin time."
by Tatiana Ochoa, JR364 — History of the Alternative Press, May 8, 2015
Summary: On August 9, 1997, NYPD officers Justin Volpe, Charles Schwarz, Thomas Wise, and Thomas Bruder arrested Abner Louima outside club Rendez-Vous in Brooklyn. The officer beat the 33-year-old Haitian man in a police car and in 70 precinct house. In the station Volpe sodomized Abner Louima by the vicious act of ramming a broken wooden handle in his rectum. The Abner Louima case took five years to bring to resolution. As a result officer Volpe was sentenced to thirty years in prison; Louima received a settlement of about $9 million from the City of New York.
Abner Louima was born in Thomassin, Haiti in 1966. He immigrated to New York in 1991 and lived in Jamaica, Queens, with his wife, Micheline, 24, and their 1-year-old son, Abner Jr. they have since relocated to Florida.
Louima was the oldest of four children; he grew up in Port-au- Prince, where his father worked as fashion designer and tailor. In the 1980's some of his relatives decided to immigrate to New York because of political turmoil in the country. Like many immigrant families, they came to the United States in search for a "better life".
Louima followed in their pathway. He arrived in New York and found work in various trades: a leather bag factory, a car dealership, and then as security guard.
What Happened?
Saturday August 8, 1997 started out as a normal day for Louima. He finished guard duty at the water and sewage treatment plant in eastern Brooklyn. Later that night he made plans with his brother, Jonas, and their cousin, Herold Nicolas, to go to their favorite nightclub, Club Rendez-Vous, on Flatbush Ave.
At around 3:30 that morning, the men stepped out of the club to witness a fight between two women. At this point, Jonas went to the car while Herold and Louima stayed to watch the scene. Louima attempted to intervene and stop the incident. Instead he found himself in the back of a police car, beaten, and driving towards the 70 precinct station in Flatbush.
What happened afterwards was is a confusion of testimony. One fact is certain: Louima woke up in a bed at Coney Island Hospital the next day with grave injuries. He had suffered a punctured bladder and a severed colon. He had been sodomized with the handle of either a broomstick or a plunger allegedly by police officer Justin Volpe. He spent the next two and half months in the hospital recovering from the injuries.
The encounter on August 9, 1997 is a story with different versions depending on the narrator.
The NYPD incident report claims that officer Justin Volpe was trying to break up the fight when Louima came up and punched him in the head. Volpe sustained a minor injury from the punch.
Louima fled the scene but was apprehended by officer Charles Schwartz but resisted arrest. In the effort to get away, he allegedly struck Schwartz in the face causing a minor injury. Louima denies all of this every happened.
Patrolman Thomas Bruder was officer Volpe's partner that night. He tells a slightly different story. He says that Louima push Volpe to the ground and Louima fled the scene. At that moment, Bruder reports that he called for backup.
Bruder then says that they got a radio call from officers Thomas Wise and Charles Schwartz reporting that "We are holding one, possibly the guy who assaulted Volpe."
After the arrest, Louima claims that Thomas Wise and Charles Schwartz drove towards the 70 precinct station but  suddenly pulled over on Glenwood Ave. There, they began to beat him and two more officers joined in. He assumed they were Volpe and Bruder because no one else had any motivation.
Bruder says that no beating occurred and that Louima did not have any bruises on him when he entered the 70th precinct station. At the station events went from bad to worse for Abner Louima.
As Bruder puts it, he saw Louima being checked in with Volpe standing behind him. Another officer who may have been involved was Schwartz. Inside the bathroom, Louima was pushed against the wall by Volpe who had a stick to threaten Louima.  Schwartz ran out and asked Wise to help calm Volpe down. By that time Volpe had already used the stick to penetrated Louima's rectum.
Louima's version is that Schwartz and Volpe pushed him to the ground and started beating him. Volpe picked up something like a plunger and put it up his rectum. He said after Volpe put the wooden handle in his rectum he proceeded to force into his mouth, saying, "Nigger, have to respect us. This is Giuliani, this is not Dinkins time."
The statement was a reference to the city's first black mayor, David Dinkins (1989-1993) and the white mayor who upset him, Rudy Giuliani (1993-2001). Louima also claims that Volpe threatened him. He says that he threatened to kill his family if Louima told anyone what happened.
Bruder later noticed that Louima was with pain and holding his stomach. He then took him out of the cell but when Volpe notice he put Louima back in the cell. Bruder says he waited to leave the station until he could find a cop to help Emergency Medical Services take Louima to a hospital. They took him to Coney Island Hospital.
Medical authorities would later criticize the decision. They argued that Louima should have been taken to King's County Hospital. It was closer and had better emergency facilities.
Community residents have had longtime suspicion that many victims to police brutality are taken to Coney Island Hospital because several of the nurses were allegdely married police officers. The assumption was that they were more likely to not report evidence of police brutality.
In fact, police tried to convince nurses believe that Louima's suffered were sustained in a homosexual sodomy episode. One nurse did not believe the story.  Magalie Laurent, a Haitian nurse at the Coney Island Hospital, decided to do her own investigation. Like other nurses she too had a husband working for the police force — in the 61 precinct.
Magalie Laurent described Louima's condition as he was unable to speak, he had severe internal injuries, and he had had a large section of his colon removed. Tubes were coming out of his body, but two officers from the 70th Precinct were guarding him. Worried for Louima she telephoned her husband and told him what was happening and according to Magalie he told her to telephone Internal Affairs.
Internal Affairs is the department that handles police brutality or corruption cases. Laurent says while talking to Internal Affairs she was frightened to use her name so she said she was Mrs. Louima. When they asked for a home address she said she would have to call back. She then called her husband and asked her husband to call instead.
The bureau has a strict policy on how to handle calls to Internal Affairs. Each call must be recorded and sent to the district attorney office, and if the call involves a report of police brutality Internal Affairs is obliged to contact the District Attorney office immediately. This did not happen.
Police acknowledged that the call had been handled improperly. According to Commissioner Howard Safir the detective who handled the call was inexperienced and had never filed an official record of the call. Magalie claims that her husband made a second call to the bureau, but the police department denies that a second call was never received.
The 70 Precinct and Flatbush
The officers at the 70th precinct named themselves "The Laws of Flatbush" because they took credit for cutting crime in the area by 51% since 1993.
Justin Volpe had a history of complaints of violent treatment.  He was accused of beating a man on duty in 1995 but the Civilian Complaint Review Board dismissed the complaint. In 1998 the city settled a lawsuit for $45,000 in which Volpe was accused of false arrest and use of excessive force.
At the same time, Volpe was a decorated police officer. He was awarded six NYPD medals, including one for grabbing the pistol from a gunmen. Volpe joined the police force following in the footsteps of his father, a 19-year-old veteran. His father had the nickname of "The Art Cop" because he had recovered a lot of stolen art in New York City. Volpe joined the police force Aug. 3, 1993, and was assigned to the midnight shift at the 70th Precinct in Flatbush, Brooklyn.
Police Office Charles Schwartz also had a record of complaints for violence. In 1992 he punched an 18-year-old livery cab driver in the face, while still a probationary officer! He was suspected of involvement in a police punching melee on St. Patrick's Day March 17, 1992. He was suspended without pay for 10 days.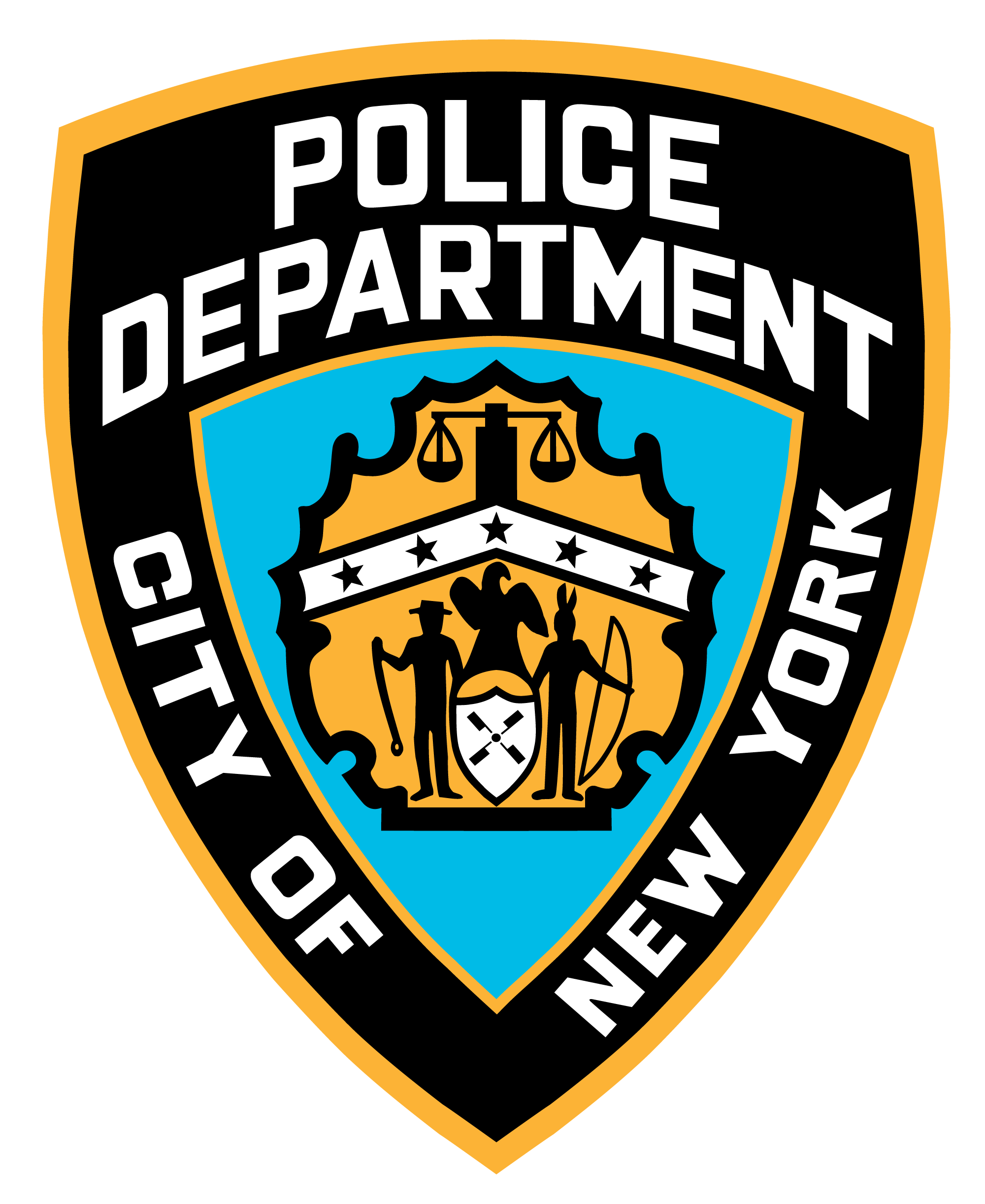 These 70 Precinct operated in a climate of encouragement for rough and tumble policing.  The NYPD embarked on an aggressive form of policing that involved mass detention and arrest for minor incidents. The policing scheme quickly gained a reputation for arbitrary enforcement, often based on race and class, under Mayor Rudy Giuliani. During his two terms, the name Giuliani came to symbolize an authoritarian style of leadership. In some minority communities, he was known by the nickname "little Hitler."
By July 1998 Giuliani had been named in many lawsuits claiming civil rights violations by the NYPD. He tried to crack down on one of the most diverse cities in the United States. "Giuliani time" began when he took over as Mayor from David Dinkins. The African American Democratic leader was unpopular with the police force because he was openly critical of police behavior. Giuliani, a moderate Republican and former prosecutor was popular with the police. The police unions constituted a reliable voting bloc in his support.
A major policing strategy under Giuliani was focused on cleaning up public spaces. He identified homeless people, panhandlers, prostitutes, squeegee cleaners, squatters, graffiti artists, "reckless bicyclists," and unruly youth as the major enemies of public order and decency. Giuliani thought he could capture the culprits of urban decline through his method of generating widespread fear.
The police were ordered to pursue with "zero tolerance" any and all supposed petty criminals whose actions "threatened the quality of life"; once arrested, their cases were to be equally vigorously prosecuted; a "database" was established for tracking homeless people; and precinct commanders were given widely expanded powers to bypass legal and bureaucratic checks on police behavior. "
Falling crime rates in the 1990s are used as evidence of the success of the zero tolerance initiative. But in reality crime rates nationwide were already dropping at the beginning of the 1990s; the incarceration of record numbers of people, many of them for minor crimes, probably contributed very little. The likely cause for the drop in crime rates was the end of the crack epidemic, which ended by the early 1990s.
Abner Louima Resolution — Justice?
For an incident that happened in 1997 the Abner Louima's case took many years to resolve. It involved several criminal and civil investigation, various charges of brutality and conspiracy, and several trials in state and federal courts. Officer Volpe eventually plead guilty to certain charges and was sentenced to 30 years in prison. Other officers received sentences ranging from 5 to 15 years of prison time.
In 2001, Abner Louima settled a lawsuit with the city for $7 million. He received another $1.6 million from the Patrolmen's Benevolent Association, the union chapter in the NYPD.  The Louima case is the largest police brutality settlement in New York City history. he has since moved to Miami Lakes, Fl, and owns homes in the United States and in Haiti.
The Louima case garnered a lot of attention not only because of the large payout but because of the community responset. Thousands of protesters marched from Brooklyn to city hall in August 1997, some holding toilet plungers.  Many demonstrators singled out Mayor Giuliani and his brass-knuckle policing strategy.
Their conclusion of the policy was clear: the system implemented by Giuliani was not designed to help people like Abner Louima; rather it was planned to incarcerate and ultimately eliminate people like him.
Bibliography
Brenner, Marie. "Incident in the 70th Precinct." Vanity Fair. December 1997.
Brenner, Marie. "Incident in the 70th Precinct." Vanity Fair. December 1997. Picture
of officer Charles Schwarz.
"Ex-Cop Schwartz Gets 5-Year Deal in Abner Louima Case." New York Beacon.
Oct 09 2002.
Chandler D.L "Abner Louima was savagely beaten by NYPD 15 years ago today." News
One. August 9, 2012. Picture of Abner Louima in hospital.
Fried, Joseph P. "In a Surprise, Witness says Officer Bragged about Louima Torture."
New York Times. May 20, 1997.
Herszenhorn, David M. "Family Describes a Readily Friendly Man." New York Times.
August 13, 1997.
Police Report 70th Precinct. August 9, 1997
"New York Pays for Police Brutality." BBC News. July 13, 2001
Schwartzman, Paul. "A Portrait of Violence." New York Daily News. May 26, 1999.
Smith, Neil. "Giuliani Time: The Revanchist 1990s." Social Text No. 57 (1998): 1-20.
JSTOR.
Villalon, Carlos. Getty Images. August 16 1997. Haitian protesters carrying signs and
waving bathroom plungers.
Club Rendevous, Brooklyn. http://assets.nydailynews.com/polopoly_fs/1.14421!/img/httpImage/image.jpg_gen/derivatives/gallery_1200/gal-louima1-jpg.jpg
NYPD 70 Precinct House, Brooklyn. https://c2.staticflickr.com/4/3106/2851221722_32b83c0469.jpg